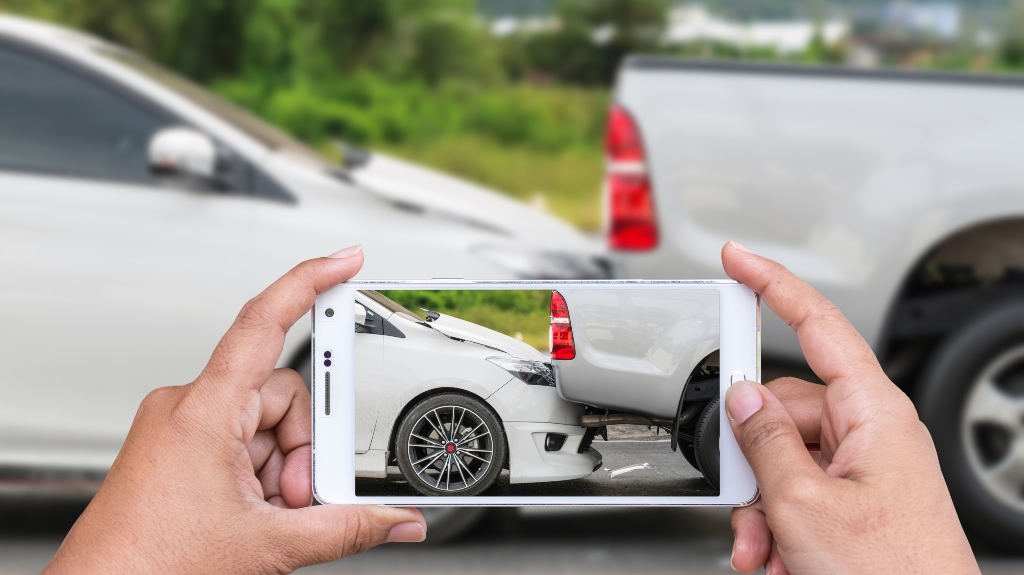 Nobody plans to be involved in a motor vehicle accident in Florida, or more specifically, New Port Richey. But these accidents do happen, and they often leave individuals having to endure excruciating pain, extensive losses, and astronomical medical bills that can forever impact their lives and their family's future. 
However, if you were hurt in a New Port Richey car accident due to another person's reckless, or negligent actions, there are things you can do to fight back, protect your legal rights, and go after the financial damages you deserve. In this blog post, we will review these five steps and guide you on what to do after this devastating accident. 
Immediately Call the Authorities
Your priority after a motor vehicle accident in New Port Richey should be your health and safety. That is why after this accident, you need to call 911 immediately. If you cannot do this yourself, have someone around you call on your behalf.
Contacting the authorities is the fastest way to alert emergency medical personnel and police officers of the accident and your injuries. In addition to getting you the medical help you may need, the officers can also investigate the accident and document their findings in their police report. If you decide to file an insurance claim or pursue legal action against the at-fault driver, this police report can provide you and your lawyer with critical details regarding what happened and who was at fault, which can help you go after the compensation you need.
Get Examined By a Medical Professional
It is critical to get checked out by a medical provider right away. Even if your injuries appear to be minor after a New Port Richey car accident, you should still seek medical treatment as soon as possible. It is not uncommon for serious injuries such as internal bleeding to go unnoticed for a few days after an accident, especially with all the adrenaline coursing through your body. However, the longer you delay getting medical treatment for this condition, the more debilitating and deadly it can become.
Furthermore, after the medical provider examines you, these professionals will prepare a medical report that can end up helping your legal or insurance claim. These reports can detail not only the extent of the injuries you sustained but also provide evidence of a connection between the car accident and the harm you suffered, which can be beneficial if the other side tries to claim that your injuries developed from a subsequent event or were due to a pre-existing injury.
Collect Evidence After the Crash
After a car accident, if you are capable of doing so, consider collecting as much evidence from the crash scene as you can. This includes taking photos or videos of:
The automobiles involved
The damage to the cars
The weather and travel conditions at the time of the crash
Skid marks, potholes, or road debris
Traffic signs and signals near the area
Any visible harm you endured
However, do not worry if you cannot collect all this evidence on your own. When you retain experienced legal counsel from New Port Richey to take on your case, these skilled lawyers can get to work obtaining the evidence needed to validate your claim and help show what happened and who was responsible.
These attorneys can also look into whether witnesses were present at the accident scene and get their contact information. Witnesses are incredibly valuable when pursuing a car accident claim since they can provide an attorney further insight into what happened and also offer testimony that can help corroborate your legal claim.
Be Careful About Making Certain Comments
After an accident, it is a good idea to avoid making certain statements and comments to not only others at the scene but friends and family. For instance, you should not apologize for the accident, take any of the blame, or make any conclusive statements regarding what happened. These types of accounts and observations can come back and hurt you, ultimately impacting the amount of compensation you can receive.
Instead, after these accidents, you should keep your opinions about the crash to yourself and only discuss the accident with your attorney. Try to also stay off social media and avoid posting about the incident. Unfortunately, what may seem like an innocent comment can be the insurance company's key to denying your case.
Watch Out for the Insurance Company
While you may want to believe that the insurance company is there to help you after a New Port Richey car accident, in reality, these companies are in business to make a profit. The less they pay out in claims, the more money they make. As a result, these insurers and their representatives will try to do everything or find anything to deny your claim or pay you less than you deserve.
For these reasons, before you have an in-depth conversation with these companies about your motor vehicle accident, consider first discussing the matter with an experienced New Port Richey car accident attorney. These lawyers can help you not only better understand the games and tricks the insurance company may try to play when it comes to your case, but they can even handle these conversations with the insurer on your behalf. This can help make sure that the insurance company or their adjusters don't try to take advantage of your situation and vulnerable state.
Location We Serve in Florida
Contact Weber Law Firm Today To Go Over Your Legal Options Following a New Port Richey Car Accident
If you suffered significant injuries and losses after a New Port Richey or Florida car accident due to the wrongful actions of another, do not wait to seek the justice you deserve. Instead, contact an experienced New Port Richey car accident attorney at Weber Law Firm today, and learn more about what legal options you have, the financial remedies you can pursue, and how our attorneys can help you.