Weber Law Firm Can Help You in Trinity, Florida
Trinity is a rapidly growing community and a popular location for young families and retirees. Trinity prides itself on its beautiful parks, excellent schools, and easy access to major highways. Trinity's convenient location makes Trinity an ideal place to live and work. Unfortunately, accidents can happen anywhere. If you suffered an injury in Trinity, speak to a Trinity Injury Lawyer. Weber Law Firm is here to help!
If you or a loved one suffered an injury in Trinity because of someone else's negligence, contact Weber Law Firm. Speak to a Trinity Injury Lawyer today!
Trinity Car Accident Lawyer
Trinity's ideal location and convenience of being near the Suncoast Parkway attracts many. Although Trinity is popular, Trinity roadways are often heavily congested with residents commuting to work and lots of school traffic. Whether you were rear-ended at a stoplight on Little Road on your way to work or involved in a collision on State Road 54, Weber Law Firm can help you get the compensation you deserve. Attorney Weber is a Trinity Accident Attorney, with experience representing clients in a wide range of Trinity car accident cases, from minor fender benders to multi-vehicle pileups.
Involved in a car crash in Trinity, contact a Trinity Car Accident Lawyer before talking to the insurance companies. Weber Law Firm will manage your negligence claim so you can focus on your recovery. Attorney Weber has experience representing accident victims who sustained soft tissue injuries, spinal injuries, traumatic brain injuries, and much more.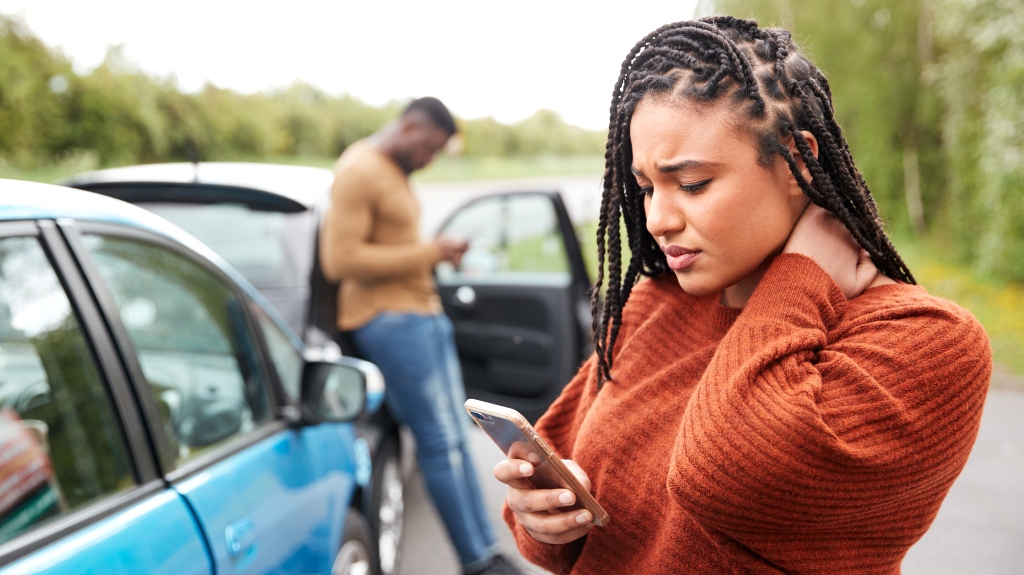 Trinity Rideshare Accident Lawyer
With the many bars and ongoing construction, rideshare services like Uber and Lyft are popular throughout Trinity. Involved in a rideshare accident in Trinity? Weber Law Firm can help you get the compensation you deserve. We have experience navigating the complex legal issues involved in rideshare accidents and can help you understand your rights and options. Weber Law Firm will work to help you recover damages for medical expenses, lost wages, and pain and suffering.
Trinity Uber Eats Accident Lawyer
Trinity is a popular destination with various restaurants to satisfy even the pickiest taste buds. Many restaurants in Trinity are popular destinations for Uber Eats. Injured in a car accident involving a food delivery driver, we help determine who is liable and pursue compensation for your damages. Our firm has experience representing clients in a wide range of Trinity delivery accident cases. These negligence claims, include car accidents, bicycle accidents, and pedestrian accidents. If you were in a car accident delivering for Uber Eats, or injured by an Uber Eats driver, contact Weber Law Firm today for a free consultation. Weber Law Firm is committed to getting you the compensation you deserve.
Trinity Boat Accident Lawyer
Trinity is near the Gulf of Mexico. The proximity to the water makes boating accidents a common occurrence. Injured in a boating accident or jet ski accident on the Anclote River or elsewhere in Trinity? Weber Law Firm can help. Attorney Weber has experience representing clients in various boating accident cases, including collisions, capsizing, and other boating accidents.
Trinity Dog Bite Lawyer
Dog bites can cause injuries with permanent scarring and trauma. If a dog attacks you or a loved one in Trinity, Weber Law Firm will help you hold the owner accountable and get the compensation you deserve. We understand the physical and emotional toll a dog bite can take. Weber Law Firm is committed to getting you the care and compensation you need to move forward. Contact us for a free consultation to discuss your dog bite case and learn more about how we can help.
Trinity Slip & Fall Lawyer
Slip and falls occur anywhere, from a grocery store to a friend's house. Slip and falls can be embarrassing and often result in serious injuries. Trinity slip and falls occur for various reasons . Wet floors, uneven surfaces, neglected premises, etc. create hazardous conditions. If you have slipped, tripped, or fallen and suffered an injury in Trinity, don't hesitate to contact Weber Law Firm. Consultations are free consultation. Call today to speak with a Trinity Premise Liability Attorney. We will fight for your rights and work to get you the compensation you deserve.
What is the Average Personal Injury Settlement Amount in Trinity, Florida?
When someone else negligent causes you injury it is scary and not knowing how to manage your claim is overwhelming. An experienced Trinity Personal Injury will ease the stress and help you get the medical treatment you need to get better. At Weber Law Firm, our goal is to alleviate the additional stress from a personal injury claim. We want to ensure our clients can sleep at night and focus on what matters. Weber Law Firm will relentlessly advocate for you and be with you every step of the way.
After an injury, many clients often want to know the "average" amount of a personal injury settlement. Quantifying the average value of a personal injury compensation amount is difficult. No two cases are alike and an "average" personal injury settlement does not really exist. You can calculate average from all settlements in a given year, but that's not an accurate figure. Trying to put your injury claim into a box based on a hypothetical average may leave money on the table. Looking at prior verdicts or settlements is like comparing apples to oranges. There are so many factors and differences between cases. Some of the factors include:
Severity of injuries
Treatment received
Future medicals
Amount of insurance coverage available
Client's age
Hiring the Best Trinity Personal Injury Lawyer
An experienced Trinity Injury Lawyer will identify how much compensation you deserve and navigate the complex injury claim process. There are many personal injury attorneys in Tampa Bay. Hiring a personal injury attorney right for you is crucial. You want to hire the best personal injury attorney and ensure the injury firm that has experience handling Trinity personal injury claims. Most important, you want to hire a personal injury attorney who communicates with you and makes you feel comfortable.
Weber Law Firm is an injury firm located near Trinity. Communicating with our clients every step of the negligence claims process is the center of our firm's values. We value our clients and want our clients to feel comfortable speaking with us. Our clients never wond "what is going on with my injury case." Through open communication, Attorney Weber is able to get to know her clients on a personal level. This allows her to effectively advocate for them and maximize their injury settlement results.
Putting Your Well-being First, Every Case, Every Time
Contact Weber Law Firm Today
Trinity Injury Law Firm
If you suffered significant injuries and losses after a Trinity or Florida car accident due to the wrongful actions of another, do not wait to seek the justice you deserve. Instead, contact an experienced Trinity personal injury attorney at Weber Law Firm today. Learn more about what legal options you have, the financial remedies you can pursue, and how our attorneys can help you.