Boating Accident Attorney New Port Richey FL
Injured in a Florida Boating Accident
Boating accidents are common in Florida and boats are a necessity in many Floridian household. Florida is #1 in the nation with the most registered vessels. According to the Florida Fish and Wildlife Conservation Commission (FWC), in 2021 there were 1,013,211 vessels registered in the State of Florida and Florida ranks #1 for the most boating fatalities in the nation. A boating accident must meet at least one of the five FWC's criteria to be classified as reportable boating accident:
A person dies.
A person disappears under circumstances that indicate possible death or injury.
A person receives an injury requiring medical treatment beyond immediate first aid.
There is at least $2,000 aggregate property damage to the vessel(s) or other property.
There is a total loss of a vessel.
Boating is like therapy, but a joyful day on the Gulf of Mexico can turn disastrous in seconds. Florida does not require owners of vessels to purchase insurance coverage. So before you hop on someone's boat, make sure they have insurance coverage. Vessel owners can purchase bodily injury (BI) liability coverage, uninsured/underinsured watercraft (UW) coverage, personal property coverage, medical payments coverage, etc. and boating insurance is relatively inexpensive.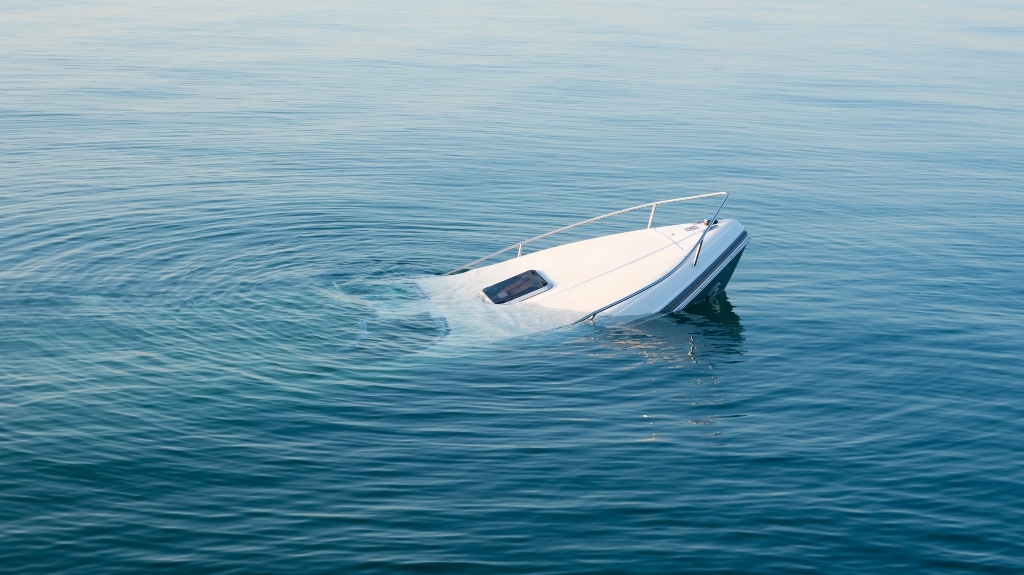 If you are involved in a boating accident, you need to do the following:
Contact FWC or local authorities.
Take photos of the damage to all boats or watercrafts involved.
Take photos of all visible injuries.
If there is video, preserve the video.
Collect the vessel owner's information, be sure to take a photo of the vessel's registration number (found on the front of the vessel and starts with FL).
If there were witnesses, collect statements from the witnesses or their contact information.
Seek treatment.
Contact a boating accident injury lawyer.
If you or a loved one were injured in a boating accident while boating at Anclote Key or fishing in the Gulf of Mexico, contact Weber Law Firm today!
Boating Accident Lawyer
When you hire Weber Law Firm after a boat accident, all communications with the insurance companies goes through our office. We deal with the insurance companies so you don't have to.
We Build the Value of Your Case
Weber Law Firm will investigate and obtain all information needed for your claim from accident reports, videos, photos, medical records and bills. Our goal is to maximize the value of your boat injury claim.
We Investigate Insurance Coverage
Weber Law Firm will identify all defendants and all possible insurance policies available for your personal injury claim after a boat accident.
We Assist with Your Property Damage Claim
After a boat accident, Weber Law Firm will assist you with your property damage claim. Whether your boat can be repaired or is a total loss, we will help guide you through the process.