August 5, 2023 – Attorney, Lauren N. Weber
Fatal Clearwater Motorcycle Accident
A motorcycle accident claimed the life of a 22-year-old Clearwater man on July 30, 2023. The motorcycle accident occurred in Florida on State Road 688 at the intersection of 130th Avenue North. The motorcyclist was traveling south on State Road 688. A 20-year old woman from Largo made a left-hand turn under a yellow flashing turn signal and struck him. The impact threw him from his motorcycle. He was transported to a nearby hospital and died from his injuries. It is not clear if the rider was wearing his helmet at the time of the motorcycle accident.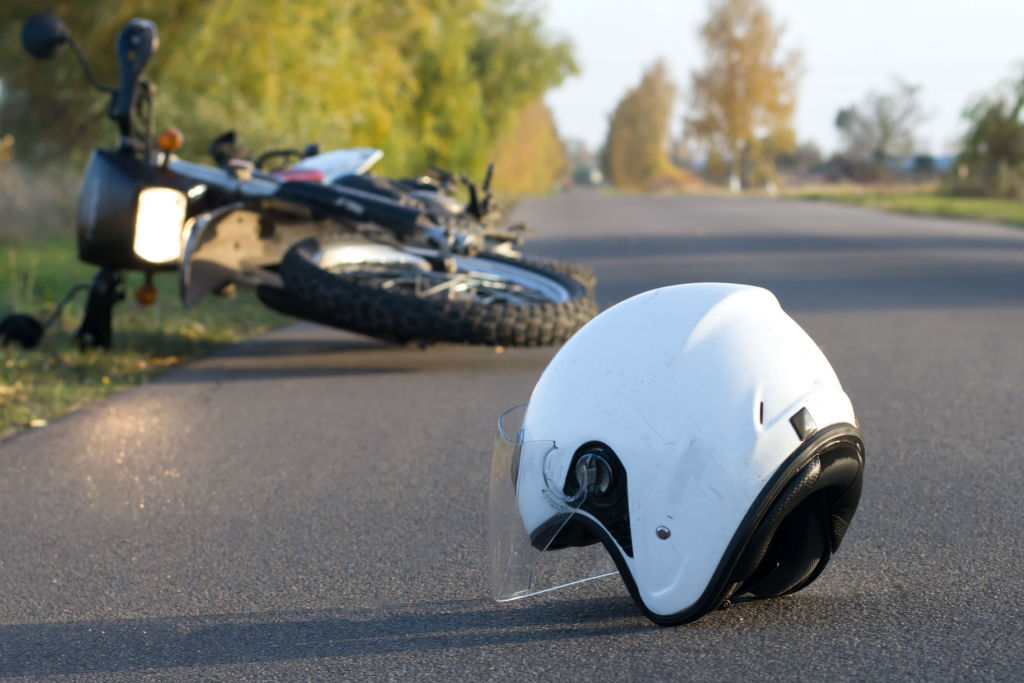 Motorcycle Accident in Florida
Florida Laws Regarding Motorcycle Helmets
Unfortunately, a motorcycle accident often results in serious or fatal injuries. According to the National Highway Traffic Safety Administration (NHTSA), in 2020 there were 600 motorcyclist fatalities in Florida. Of the 600 fatalities, 51% of the riders were not wearing their helmet. Florida riders 21 years of age or older can ride or operate a motorcycle without a helmet. However, they must have an insurance policy in place with a minimum of $10,000 in coverage for medical benefits to pay for injuries incurred as a result of a crash. All riders 16 years of age or younger may not operate or ride upon a moped unless the person is properly wearing protective headgear. The helmet must comply with Federal Motorcycle Vehicle Safety Standard 218 promulgated by the United States Department of Transportation.
Florida Changes from a Pure Comparative Negligence Standard to a Modified Standard

Despite not requiring some motorcycle riders to wear a helmet, recent changes have led to adverse impacts on their legal rights under their personal injury claim if they choose not to wear one. On March 24, 2023, Governor DeSantis signed House Bill (HB) 837. This bill went into effect immediately and impacts all personal injury cases occurring on or after March 24, 2023. Before this bill, Florida was a pure comparative negligence state. The bill amended section 768.81, changing Florida from pure comparative negligence to a modified comparative negligence standard.
This means in a negligence action, any party found to be greater than 50 percent at fault for his or her own harm may not recover any damages. For example, in the event of a Florida car accident involving a motorcycle rider who is not wearing a helmet.If a jury finds the motorcycle rider is 51% at fault for his/her own injuries because they were not wearing a helmet, the motorcycle rider will not be able to recover any money from the other party.
Weber Law Firm – Florida Motorcycle Accident Lawyer
If you or a loved one were injured while riding a motorcycle in Florida, contact Weber Law Firm today. Attorney Lauren N. Weber has the expertise and compassion to effectively represent you and protect your legal rights. Call or text 24/7 to speak to a Florida Motorcycle Accident Lawyer.